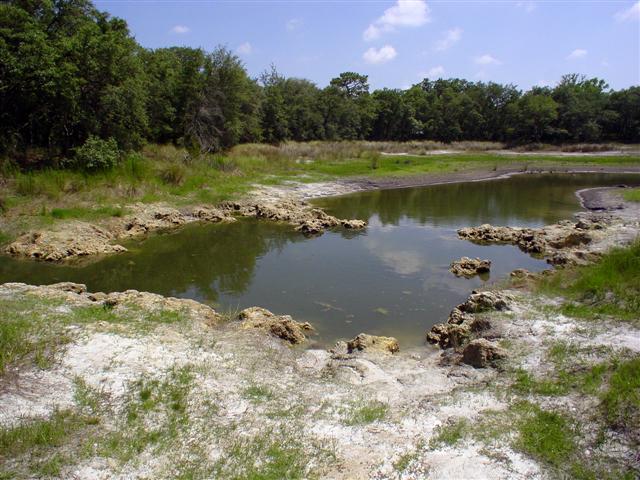 Data for this system is still being collected and analyzed. Click
here
if you would like to contribute any information or resources for this cave system.
| Date | Submitter | Visbility | Remarks |
| --- | --- | --- | --- |
| 7/18/2021 | Josh | na | Totally fenced in, looked to be pretty brown as well. |
| 6/15/2008 | Buhlz | 60 | Had a great dive, and checked out the deeper section. Played around the smaller cave entrances and deco'd in the nasty basin for 15 minutes. When exiting Arch, my friends and I were pleased and met the newest owners that I have been triing to get a hold of for a while. As far as I know right now, we are asking the homeowners for permission to access Arch and what we need to do to keep this open for years to come. I will post any new information soon. Thanks! |
| 11/6/2007 | Buhlz | 40 | Basically a great dive due to the weather! Vis was clear through out- actually could see from the surface to bottom. Checked out the lower section a little more than usual- seen some neat formations that I rarely see here! Asending to the surface - could actually see the archway and through to the shallow basin area- this dive should not be missed by any caver. Lot of traffic along kelly road (damn snow birds). |
| 9/19/2007 | Buhlz | 30 | Same deal but vis was cut in the basin- but cleared in the deeper sections. Not a bad place to do a quicky. There must be other sinkholes in the nearby area that are almost alike. |
| 6/29/2007 | Buhlz | 20 - 30 | Upon entering, the debri field shoots off into three directions. Chris and I entered the NW area where the (red) arrow indicates the deep section where it can get somewhat tricky; especially beginners at Arch. We travelled on the right line (where it goes to the deeper section) about 150 feet and circled back around through the domed room. Extremely awesome but short. Very Eagles/Diepolderesque. The other sections were nice and really clear. Difficult to get to w/ doubles but worth it!! Excellant dive for locals. |
Click here if you would like to contribute any information or resources for this system.
| Description | Type | Date | Author | Remarks |
| --- | --- | --- | --- | --- |
| System Map | Map | 1993 | Michael Emanuel | |
Sslect Search Radius:
| System | Depth | Cave | Cavern | OW | Last Report | Distance (mi) |
| --- | --- | --- | --- | --- | --- | --- |
| Eagle's Nest | 315 | True | False | False | 11/2/2022 | 9.1 |
| Ward's Sink | 198 | True | True | True | 9/30/2022 | 2.4 |
| Hudson Grotto | 110 | False | True | True | 10/30/2021 | 9.3 |
| Bulldozer Sink | 60 | False | True | True | 3/22/2020 | 7.9 |
| Palm Sink | 197 | True | True | True | 10/15/2019 | 8.8 |
| Hospital Hole | 143 | False | True | True | 4/15/2019 | 7.7 |
| Diepolder III | 300 | True | False | False | 5/27/2017 | 7.3 |
| Salt Spring | 330 | True | False | False | 12/13/2014 | 12.4 |
| Wayne's World | 280 | True | False | False | 8/16/2013 | 8.1 |
| Twin Dees | 335 | True | False | False | 8/3/2013 | 6.1 |
| Isabella Spring | 110 | True | False | False | 5/22/2013 | 6.1 |
| Weeki Wachee Spring | 407 | True | False | True | 4/28/2012 | 6.3 |
| Diepolder II | 360 | True | False | False | 12/23/2010 | 7.1 |
| Gator Spring | 192 | True | False | False | 12/6/2009 | 9.4 |
| Free Ride Cave | 120 | True | False | False | 10/10/2009 | 7 |
| Cedar Island Springs | | False | False | False | 9/19/2009 | 8.4 |
| Double Keyhole | 230 | True | False | False | 1/11/2009 | 5.9 |
| Horseshoe Spring | | True | True | False | 1/10/2009 | 6.8 |
| Little Salt Spring | 240 | True | False | False | 9/23/2008 | 8.7 |
| Heart Spring | 270 | True | True | False | 8/3/2008 | 10.9 |
| Bobhill Springs | | False | False | False | 12/29/2007 | 3.9 |
| Jewfish Sink | 200 | True | False | False | 9/2/2007 | 7.9 |
| The Jewel | 315 | True | True | False | 6/2/2006 | 5.8 |
| Mud Spring | 210 | True | True | False | 11/20/2005 | 8.8 |
| Lost 40 | 165 | True | False | False | 11/5/2005 | 7.9 |
| Beacon Woods - Round Sink | 150 | True | True | False | 9/25/2005 | 8.9 |
| Snook Spring | 120 | True | False | False | | 6.9 |
| Star Sun Spring | 120 | True | False | False | | 7 |
| Snake Eyes | | False | False | False | | 9.3 |
| Wolf Sink | | False | False | False | | 5.3 |
| Hospital Spring | 40 | False | True | False | | 7.8 |
| Nemesis Sink | 250 | True | True | True | | 4 |
| Beacon Woods - Nexxus | 150 | True | False | False | | 8.8 |
| Coffee Sink | | False | False | False | | 2.4 |
| Joe's Sink | 60 | True | False | True | | 7.6 |
| Jenkins Creek | 50 | True | False | False | | 7.5 |
| Gar Spring | | True | False | False | | 12.2 |
| Garden World Sink | 250 | True | False | False | | 4.6 |
| Cauldron Spring | 85 | True | False | False | | 12.7 |
| Nursery Sink | 214 | True | False | False | | 7.1 |
| Brett's Toilet Bowl | 40 | True | False | False | | 12.7 |
| Beacon Woods - Smokehouse Pond | 150 | True | False | False | | 8.6 |
| Willow Sink | | True | False | False | | 4.6 |
| Beacon Woods - Stratamax | 150 | True | False | False | | 8.7 |
| Beacon Woods - Golfball | 150 | True | False | False | | 8.6 |
| Beacon Woods - Briar Sink | 150 | True | False | False | | 8.6 |
| Mary's Sink | 58 | True | False | True | | 7.6 |
| Whiskey Spring | | True | False | False | | 12.3 |